Is Randy Orton On His Way Out?
So for those of you that don't know I was at Smackdown January 2nd in Orlando and was lucky enough to have ringside seats. For those of you that have never been that close before, one of the cool things about it is you get to hear the wrestlers talking. It's like you get some insider information about their trade which I find fantastic.
A little backstory, on Monday Randy Orton's special "Apex Predator", was removed from the WWE network. For Smackdown, he was scheduled to wrestle in an Orlando Street fight match with Shinsuke Nakamura and Bobby Roode. The match never happened, and instead WWE put together a dark match with AJ Styles taking Randy's place. Right before the match started, I heard AJ talking to one of the referees about how he could t believe "he" walked out.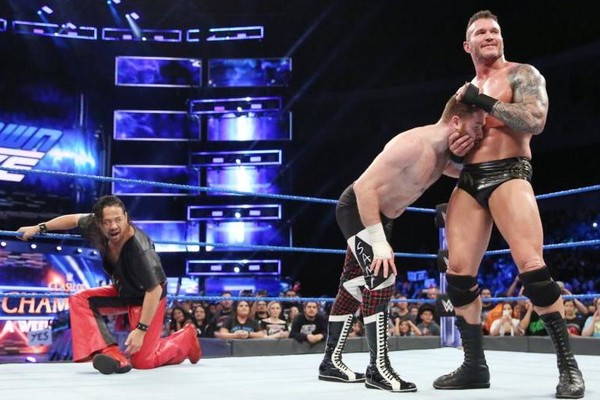 With this information, I take it that Orton is either on a short hiatus or maybe his contract is close to being up, or perhaps he was pissed about his content being taken down. Which I hope was a mistake. Randy Orton is a big name for the WWE and has a pretty good following at the events. Orton is a thirteen-time WWE world champion, a two-time tag team champion (one time with both Edge and Bray Wyatt) along with his one-time intercontinental championship.
The man is a star, and a legend at that. He also comes from a wrestling family, so whether or not he's on his way out or just upset, this is a fence that Vincent Kennedy McMahon needs to fix. Could the WWE get by without Orton? Sure, but will the shows be the same without the Viper pulling his RKO's out of nowhere?
All in all, I had a fantastic time at Smackdown and thought the ringside experience is something everyone who is a WWE fan should experience at least once. I got an autograph picture of the Uso's I got a pair of socks that have every WWE title belt on them, I got to eat New Day pancakes and got to keep my ringside chair. Plus, I got a kind of cool scoop of insider information.
I hope Vince mends the Randy Orton wounds when such a big talent is upset there's no telling what may happen with his storyline. This is Bobby Nagel, Heels outs!
https://baselinetimes.com/wp-content/uploads/2018/01/Randy_Orton_bio.png
506
900
Baseline Times
https://baselinetimes.com/wp-content/uploads/2017/04/BTheader.png
Baseline Times
2018-01-05 10:53:35
2018-01-05 10:53:35
Is Randy Orton On His Way Out?