A live look at Celtics fans right now.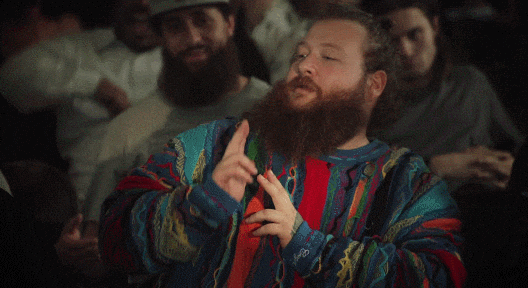 Marvin Bagley is the best NBA prospect in at any level. He was the favorite to be the #1 pick in the 2019 NBA draft. Unfortunately for the Celtics their last pick from the Nets comes in 2018, so they were primed to just miss out on him. Until he reclassified. I'm not sure how exactly he managed to move up a grade during the middle of August, but I don't care, I'll take it.
In case you were curious why people are so excited about this kid here are some highlights:
The 2018 draft class is ABSOLUTELY RIDICULOUS and Marvin Bagley is the best of the bunch. Bagley vs Porter will be an interesting debate all year, but I think Bagley will end up being the better all around player. The 2018 draft has five players that could legitimately be #1 draft picks in other years. Marvin Bagley, Michael Porter, Luka Doncic, Deandre Ayton and Mohamed Bamba are all #1 level guys and the Celtics will likely have two top five picks next year.
Imagine the Celtics getting Bagley and Ayton! Adding those two the young core of Jayson Tatum, Jaylen Brown and Marcus Smart is downright scary for other teams. That starting lineup has the potential to be dominant on both sides of the floor. If the ping pong balls were to fall the Celtics way again, we could be looking at a potential homegrown dynasty. Not to mention the stars they already have in place like Isaiah Thomas and Gordon Hayward.
Celtics fans should be salivating at the potential of this team because things are looking really good for the guys in green.
https://baselinetimes.com/wp-content/uploads/2017/08/bagley.jpg
559
850
Baseline Times
https://baselinetimes.com/wp-content/uploads/2017/04/BTheader.png
Baseline Times
2017-08-17 23:19:53
2017-08-17 23:24:14
What Marvin Bagley Reclassifying Means For The Celtics