The NBA is set for a play-in tournament out west
The first play-in tournament game will be played Saturday, August 15 at 2:30pm ET. If the 9th seed gets the victory, a second play-in game will take place on Sunday, August 16 at 4:30pm ET.
What does a path to the playoffs look like for the four teams in the race for the 8th or 9th spots? Let's take a look.
Stay up-to-date with our latest NBA Bubble Standings
PORTLAND TRAIL BLAZERS
To secure the 8th seed:
WIN vs. Brooklyn Nets
OR
Lose vs. Brooklyn Nets + Memphis Grizzlies, Phoenix Suns, San Antonio Spurs all lose their final game
To secure the 9th seed:
Lose vs. Brooklyn Nets + two of the following teams lose a game (Memphis Grizzlies, Phoenix Suns, San Antonio Spurs)
SAN ANTONIO SPURS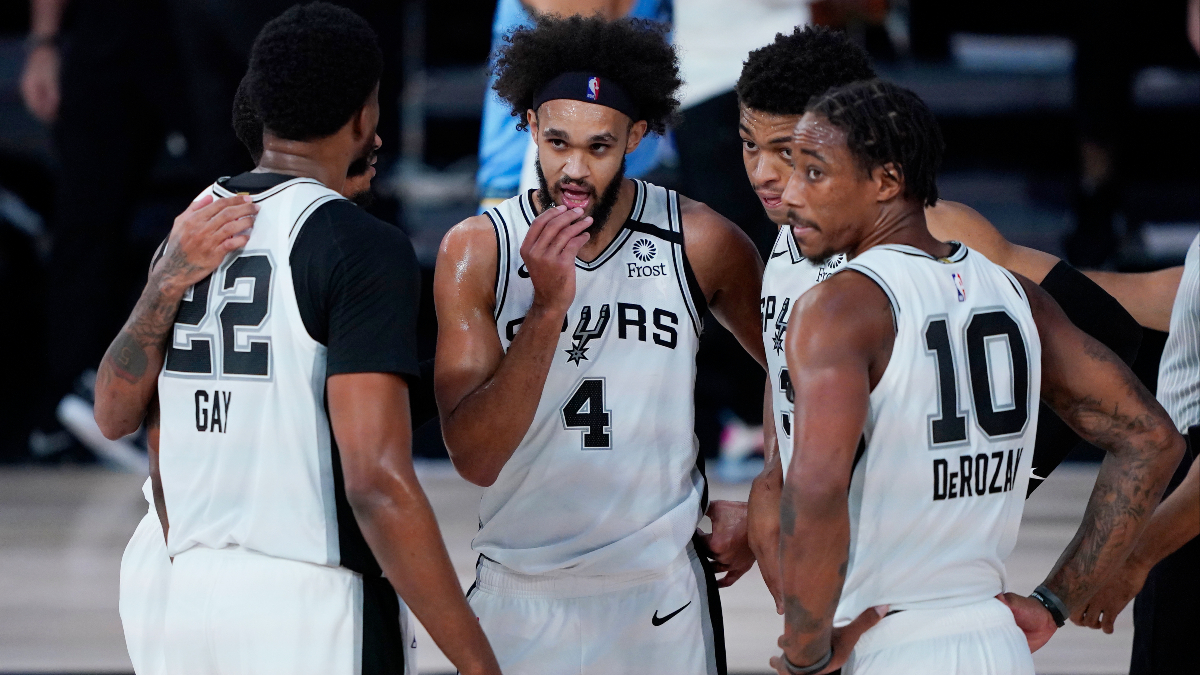 To secure the 8th seed:
WIN vs. Utah Jazz + Portland Trail Blazers/Memphis Grizzlies/Phoenix Suns all lose their final game
To secure the 9th seed:
WIN vs. Utah Jazz + 2 of the following teams lose their final game (Portland Trail Blazers, Memphis Grizzlies, Phoenix Suns)
PHOENIX SUNS
To secure the 8th seed:
WIN vs. Dallas Mavericks + Portland Trail Blazers and Memphis Grizzlies lose their final game
To secure the 9th seed:
WIN vs. Dallas Mavericks + one of the following teams loses their final game (Portland Trail Blazers, Memphis Grizzlies)
MEMPHIS GRIZZLIES
To secure the 8th seed:
WIN vs. Milwaukee Bucks + Portland Trail Blazers lose their final game
To secure the 9th seed:
WIN vs. Milwaukee Bucks + Portland Trail Blazers win their final game
OR
Lose vs. Milwaukee Bucks + the following teams lose their final game (Phoenix Suns, San Antonio Spurs)
Latest from Baseline Times
---
https://baselinetimes.com/wp-content/uploads/2017/04/NBABT1-1.png
423
1210
Rhoby Sala
https://baselinetimes.com/wp-content/uploads/2017/04/BTheader.png
Rhoby Sala
2020-08-12 17:00:00
2020-08-12 17:04:50
Breaking down the race for the NBA play-in tournament out west